Hey there!
3D print toolkit is under construction site, which will have information needed to set up your 3D printer up and running and information how to make your printer more accurate.
​
Main use to this site will be a huge double Reprap size Cartesian 3D printer design what I'm currently building! it comes available for free to everyone. All documentations and stuff comes to this website. Parts will be available on Thingiverse. Design files will be released too!
Disable any ad blocking software you might use for this site, PLEASE! thank you.
If you want to contact me, then you can use contract form. I will receive emails instantly and I usually respond them in few hours.
Few keywords related to the stuff that are going to come up in this site:
Reprap
Prusa i3
Ramps 1.4
Reprap Discount Full Graphics Smart Controller 128 x 64
Marlin firmware
Repetier Firmware
Melzi
e3d nozzle
Thermocouples
Nema17 Steper motors
Pololu stepper drivers
Cooling and air conditioning
Endstops
Filaments
Customization and maintenance
Wanhao products (Duplicator 4x)
Powered by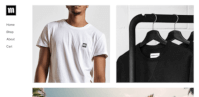 Create your own unique website with customizable templates.