Getting started with cura 15.02.x
2. You can always change your machine settings by going into "Machine" - "Machine settings..."
It's good to check out that you have correct maximum width, maximum depth and maximum height. Also check out Extruder count and heated bed options.
3. Then you have Basic and Advanced settings. Many settings are quality concern things that need testing to find correct balance, but I have highlighted settings that needs more attention.

Layer height means the Z axis movement meaning that when layer is ready Z axis will move up 0.2 millimeters. Layer height affects to overall quality of the print. Most 3D printers can reach 0.1 mm layer height. I use 0.2 millimeters due speed.
Bottom/Top thickness measures how many filled layers you want to have. 0.6 mm means with 0.2 mm layer height that printer is going to make three filled layers to the bottom and the top. This setting will affect to overall strength of the print but uses more filament.
Fill Density means how thick the interior square type infill will be. Thicker means strength but more filament usage.
Print Speed affect to the speed of course but will decrease print quality if set too high. Find optimal solution by testing.
Printing temperature and Bed temperature is measured by need of filament type ABS or PLA for example. PLA can be printed with lower temps than ABS. I use PLA so I have nozzle temp of 210 which is higher than many other use but I like that. Bed temp is 70 and using extra strong hairspray with glass plate, it will hold very very well. I have other printer too where I use only ABS and there my temps are 220 for nozzle and 110 for bed.
Support type, if you are printing something that will be printed in nowhere it will need supports.
Filament Diameter and Flow. Set your diameter correct. There is filament sizing with 1.75mm and 3mm so set correct value. Flow 100% means, stepper motor speed for extruder flow.
Nozzle size, must be set correctly. I use/have 0.4mm nozzle.
Powered by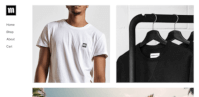 Create your own unique website with customizable templates.