3D prints not sticking on bed?
There is a very simple answer to this problem!
Extra Strong Hairspray
with high enough bed temperature.
When I bought my first 3D printer I had problems. I used a tape that came with the printer and prints stick too well in the tape, because of this many prints broke when I try to take them off and one day the glass plate cracked half. After that I decided to find a way to make prints stick without stupid tapes and stuff in glass bed.
Using Extra Strong Hairspray (must be extra strong) you will safe a lot of time and nerves!
When your printer bed is heating up around 70+ degrees, put some spray on the glass and your prints will stick. You don't have to clean or put more spray after every print. After print is ready and bed temperature lowers, print will be easily removable!
Powered by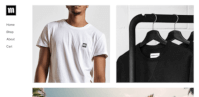 Create your own unique website with customizable templates.