Proper air conditioning for 3D printing (getting headache while 3d printing?)
Yep, when I bought my first 3D printer I was getting headaches right away since I printed ABS plastic. Well I was stupid, of course ABS is toxic material when heated and melted and especially burned.

I got these same headaches with PLA, it might have something to do with chinese PLAs but anyway I consider creating air conditioning for 3D printers. Especially when kids are around.

I'm sure that in the future there will be much cancer patients due 3D printing without air conditioning.

This article is under construction. I share pictures of my setup soon!
Powered by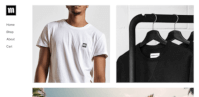 Create your own unique website with customizable templates.